The Chairperson of the Electoral Commission (EC), Mrs. Jean Mensa, yesterday gave a sordid account of the rot she inherited at the commission.
This was when she and her two deputies, including other members of the commission, called on President Akufo-Addo at the Jubilee House as part of their meeting with major stakeholders and players in Ghana's elections.
She had earlier called on other stakeholders such as former Presidents J.J. Rawlings, J.A. Kufuor and J.D. Mahama, as well as some media houses.
She pointed at some loopholes in the operations of the commission which, according to her, exposed the country's security to a foreign entity.  The handling of the commission's data system she said is the weakest link in the operations of the elections management body.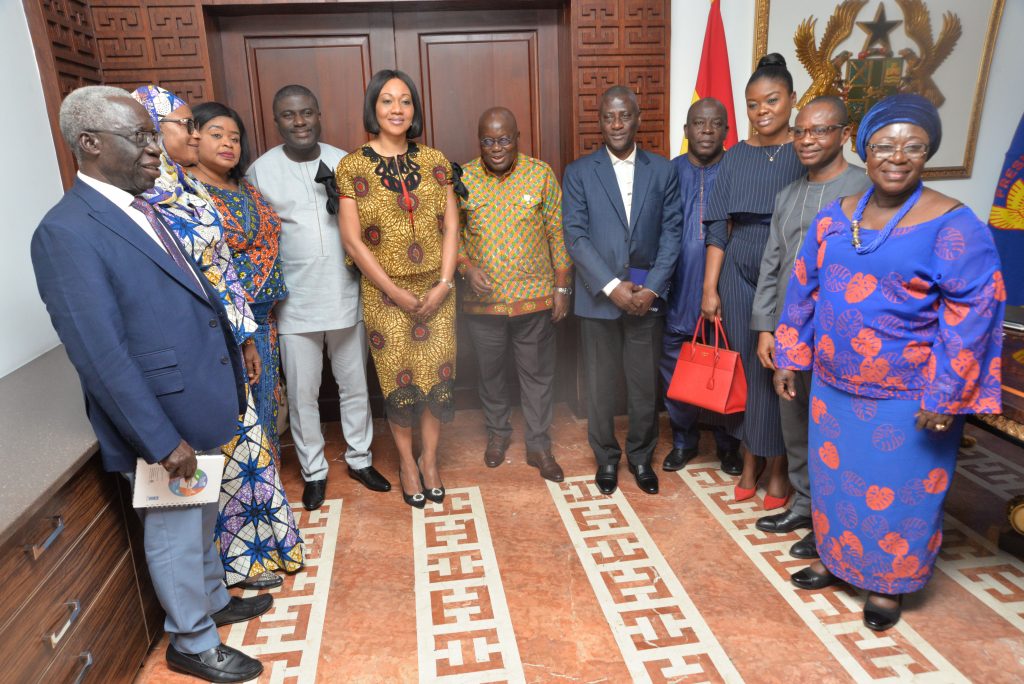 "We came in to discover a 55-member department who couldn't run an election for two people; we had no clue as to how to conduct and election and since 2011, 2012, our vendors have controlled the IT Department solely," she disclosed.
She said that was because "they (in virtual reference to controversial Israeli company, STL) had unlimited access to the EC's IT Department both remotely and physically and they could shut the data centre at any time."
More Issues
"Indeed, when we came to office, in the first week, we had before us a proposal for $56 million and the idea was that we needed to expend that money to enable us conduct the referendum of 2018 and the registration process that we've just gone through," she said.
Key Decision
In view of that, Mrs. Mensa said "once we came in, we felt as a commission that we could not go on like this; the sovereignty of our nation, our database and everything was in the hands of a foreign entity and so immediately we looked at contract that was before us and we realized that we could terminate their contract, not continue with it."
She said that was the reason why they decided to terminate the $4 million annual maintenance agreement and asked the company to hand over.
"Thankfully, we've been successful at that; today, we are managing our own systems with the help of an external consultant and in-house staff. We are happy to note that for the referendum and registration, we have not had to spend a penny of the $56 million," she noted with a sigh of relief.
Nana's Gratitude
President Akufo-Addo commended the EC boss, her two deputies and other members of the commission for their performance so far, especially their successful handling of the referendum which went on without hitches.
"We've not heard any constituency denouncing it; it has helped settle the anxiety," he said while describing happenings at the recent Ayawaso West Wuogon as a pity, with a promise by his government to issue a white paper on it soon.
"It is alarming to hear that there was a time in our recent history that the commission was a subject of capture by people who sold its equipment; the vendors could shut it down when they want and had monopoly of the data," he pointed out.
Commendation
"If efforts are being made, we should support it; reforms are in right direction. Let us hope that it proves to be efficient; the overall goal to set up a system that will enable the EC to have control of its own processes," President Akufo-Addo said.
Source: Daily Guide